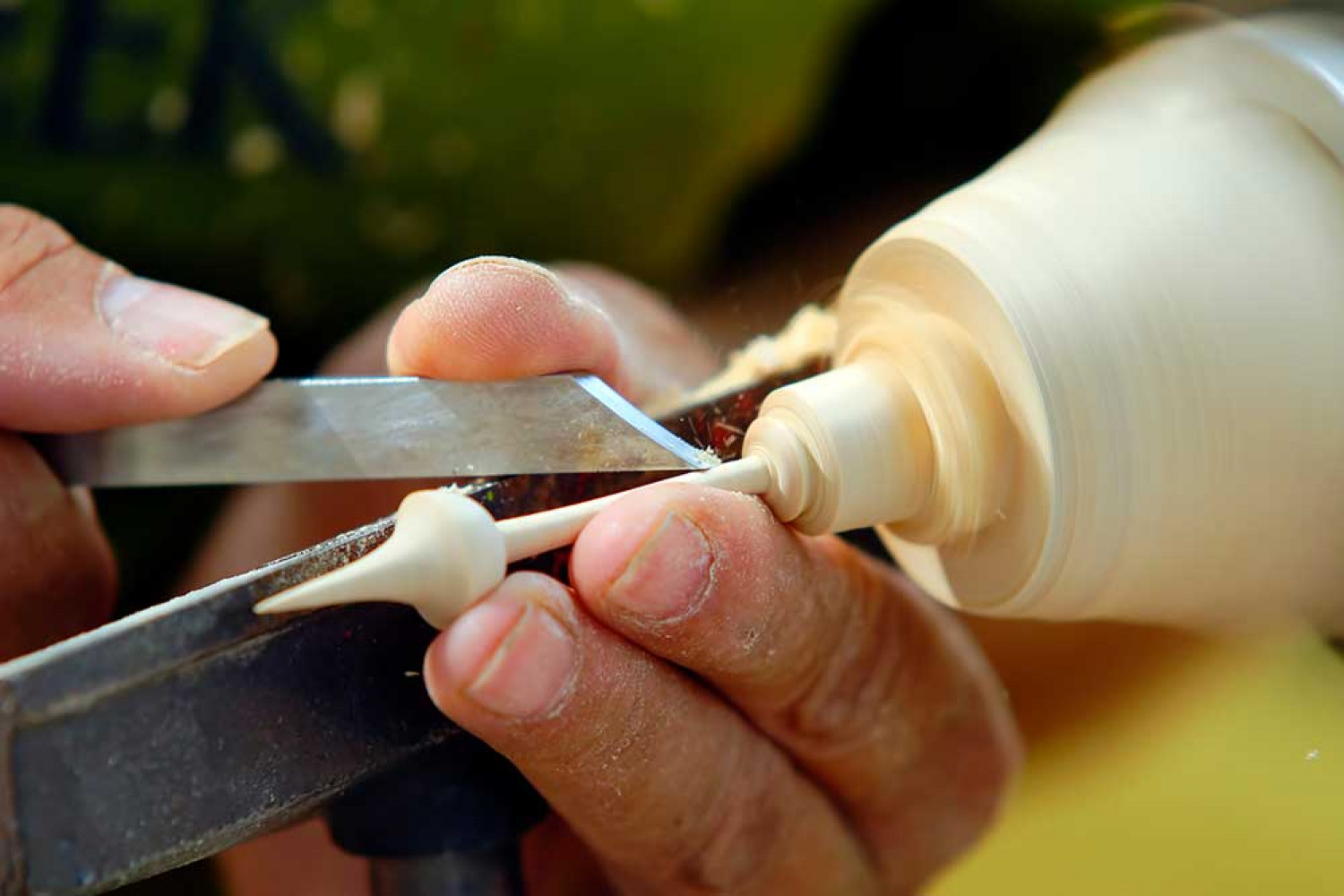 Turning a detailed finial
Discover a New Hobby
Schedule a class or an individual lesson
If you've been looking for a creative outlet with an emphasis on community, Veterans Woodworking Workshop has just the thing is the right place. I offer woodworking workshops for veterans and people that are looking to create memories that will last a lifetime.

I'm Don Roden, founder of Veterans Woodworking Workshop. As a veteran, I have a special place for fellow veterans who may be struggling, like many of us do, and who may want to share a creative outlet. I enjoy sharing my love of woodturning and woodworking with anyone who wants to learn.
Don't miss out on unique classes
My shop is more than just a place to make wooden creations. One of my goals at Veterans Woodworking Workshop is to provide a safe space for creativity. Having artistic hobbies comes with several benefits beyond art. Along with creating a one-of-a-kind piece of art, some other benefits of woodworking as a pastime include:
Boosting overall mood
Increasing mental clarity
Reducing anxiety and stress
Utilizing communication skills
Improving fine motor skills
Honing a creative skill
Utilizing math skills
Why you should work with us
Our small business is one-of-a-kind. While there are art classes all around, finding a woodworking class that focuses on the mental health of veterans is unique. You should trust our local woodworker because we:

Have years of experience in the business
Help people channel their creative side in a safe environment
Offer resources for veterans
Create memories that will last a lifetime

If you have any questions about our woodworking workshop and classes, or our Suicide Prevention Resource Center, please don't hesitate to reach out to us.